Featured Fiction Categories:
Our Writers:
Writing Tips
The Writers of BK Publishing:
admin
Publications and Stories by admin:
01 Nov 2013 Filed in Media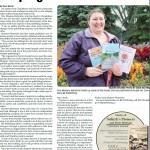 An author from Clandeboye who has been passionate about books and reading her entire life is now helping other authors bring their work to life … – from The Selkirk Record, Thursday, October 24, 2013
10 Jun 2013 Filed in Anthology & Feature Publications & Our Publications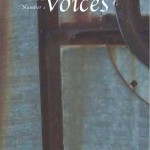 Included in this issue are the Write on the Lake Winners!
29 Dec 2011 Filed in Our Publications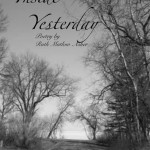 Poetry Chapbook by Ruth Matlow Asher More info coming soon …
29 Dec 2011 Filed in Feature Publications & Our Publications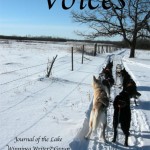 174 Pages, perfect bound, soft cover President's Voice: As the dust of harvest settles and the crispness and aroma of Autumn stimulates our senses, we all anticipate the cold and hibernating days of Winter. Winter is a time of rosy cheeks, snowball fights and outdoor sports. Spectacular ice and frost make changes to outdoor scenery that captivate us with its beauty. Winter is the time of curling up in our flannel pyjamas, with a hot coffee, tea, chocolate or even a hot toddy! Along with these simple pleasures comes the joy of reading. I'd like to suggest the excellent prose and poetry of this volume of Voices. Whether you read by the fire or read as a ritual that welcomes you into sleep for the night, this current volume has something for everyone. To our readers, thank you for your ongoing support. Please share your Voices with friends and loved … Continue reading →
29 Dec 2011 Filed in Our Publications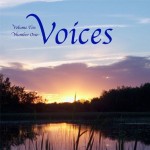 President's Voice Once again it is Spring in Manitoba's beautiful Interlake District and Voices has brought together a selection of short stories and poetry to entertain you. The selections within are as diverse as our authors. Some are both internationally and nationally renowned while others are fledgling local authors developing their craft. They are all abundantly talented and offer each of us glimpses into a myriad of worlds. I know you will be entertained and delighted with this issue of Voices. I would like to take this opportunity to thank Richard Koreen our Editor and his staff along with BK Productions for once again producing such a fine work. The Lake Winnipeg Writers' Group will also be taking part in a Joint Cultural Show and Tell event on Saturday, May 29th, 2010 from 1-4 PM at the Lady of the Lake Theatre at the New Iceland Heritage Museum in Gimli … Continue reading →
06 May 2010 Filed in Events
LSRC High School in Selkirk is hosting Manitoba Authors. T. Masters-Heinrichs will be attending along with other local authors. Refreshments will be included.
01 Apr 2010 Filed in Events
Tyra Heinrichs is co-teaching a class with Ishbel More on Fantasy & Science Fiction at the Selkirk Public Library. The fee is $20, tea & coffee is supplied and notes are handed out. The class runs from 10 am till noon.