Featured Fiction Categories:
Our Writers:
Writing Tips
The Writers of BK Publishing:
Laurence E. Rutt
Laurence E. Rutt was born in Springhill, Nova Scotia, Canada. He currently resides in Manitoba's beautiful Interlake district within the Rural Municipality of Rockwood. He recently retired from military service after 43 years with the Regular and Reserve elements of the Canadian Forces. He currently resides with his Lady, two cats and two dogs.
Laurence is an avid reader and enjoys the untamed vastness of western Canada, enjoys traveling and the odd drop of good scotch whiskey as well as commiserating with friends and family. He belongs to both the Lake Winnipeg Writers Group and the Manitoba Writers' Guild. He is an avid supporter of local community endeavours and the Canadian military support network for all branches of the Canadian military services.
Publications and Stories by Laurence E. Rutt:
29 Dec 2011 Filed in Feature Publications & Our Publications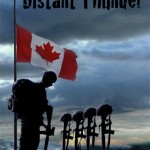 By Laurence E Rutt $11.95 It has been a very long time since I have been so deeply moved by the kind of truth and passion that touches every one of Larry's pieces. ~Orlanda Szabo Screenwriter Rutt's poetry commands the reader to delve deep into the self for answers to poignant questions, yet provides soothing touches of deep love. The brutality and heart scarring experiences of war lie restless yet peacefully within the oft caressing prose. Rutt's poetry should be read in silent contemplation, discussed over coffee and shared in memorial gardens. This collection is a 'must have'. ~Ishbel Moore Author About Laurence E Rutt Laurence E Rutt was born in Springhill, Nova Scotia on the 19 October 1947. He currently resides in Manitoba in the beautiful Interlake District of Manitoba. Laurence retired from the Canadian Forces in Oct 2007 after forty-three years of service and has published one volume of poetry entitled … Continue reading →
29 Dec 2011 Filed in Our Publications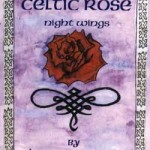 author: Laurence E. Rutt More information on this book – See Laurence's website